EMPLOYMENT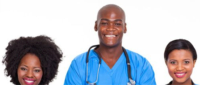 &nbsp View vanancies and apply for
&nbsp jobs at Diaspora Affairs:


MAKE A DONATION


Please make a donation to support our cause.

Thank you.

Payment Info:

Bank: Barclays
S/c: 20-49-81
A/c: 30723150

SWIFTBIC: BARCGB22
IBAN: GB37 BARC 2049 8130 7231 50


LINKS
Useful Links
Below you will find links to other relevant sites that you may also find useful.

If you would like to link to our site or want to suggest a site for us to link to, please contact us.
Kono People - Wikipedia



Kono People - Wikipedia

Free online encyclopedia. Lots of information regarding the Kono People, including their history & language and the economy & demographics of the Kono District of Sierra Leone.

http://en.wikipedia.org/wiki/Kono_people





&nbsp

REGISTRATION
Apply to become a
KDDA UK Member:


NEWSPAPERS
Read the latest news
from Sierra Leone: